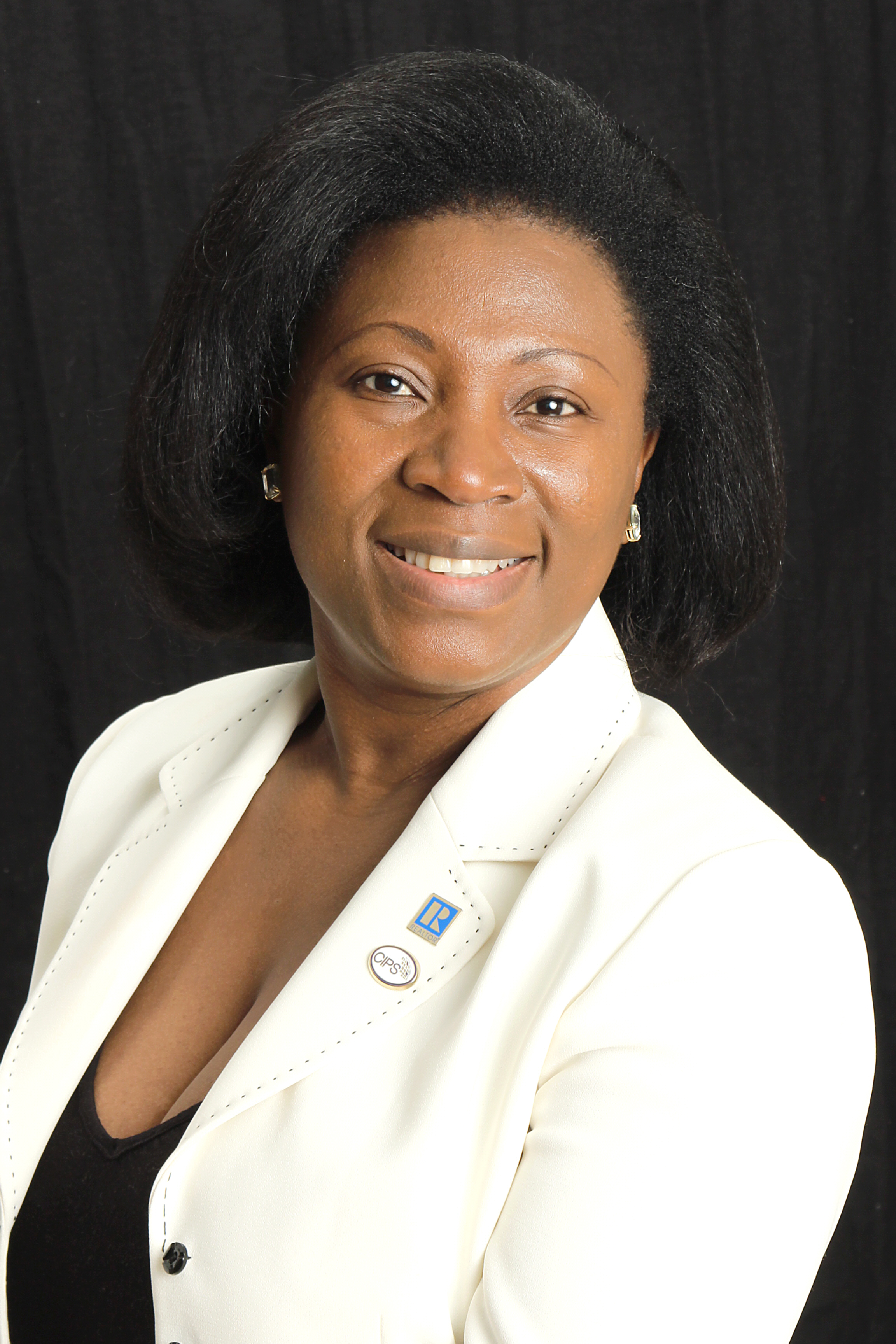 Vicky Sampah
Broker/Owner - Abri Group LLC
Mrs. Sampah is a licensed Managing Broker, Founder & CEO of The Abri Group of Companies headquartered in the United States with branches in Africa.
Her brokerage setup offers Residential / Commercial Sales and Rentals in local and global markets.
Vicky has experience in Real Estate Sales, Rentals, Property management, BPO, Preservations, Telecom / Tower lease and administration. As a previous Mortgage Consultant, she has experience in originating and structuring loans to fit her client needs and budget which adds to her strengths in providing financial advice to her Clients.
A Coldwell Banker million dollar multiple awards winning Realtor® from 2003 to 2006, she has acquired designations and certifications as ABR®
e-PRO
® GRI, CIPS, and TRC.
She is a member of the National Association of REALTORS®, IAR, MORe, REBAC, FIABCI, and an IREM CPM Candidate building her a tremendous endorsement for negotiations, networking, research and management skills
In November 2013, she was invited as a VIP Guest to the NAR Annual Convention in San Francisco, CA where she made presentations to introduce to the world, resources and hopefulness in Africa and to sell the African sub region to the world, featured in Realtor Magazine below.
http://realtormag.realtor.org/news-and-commentary/feature/article/2013/
Ms. Sampah currently serves
Vice-Chair of the Global Council of Mainstreet Organization of REALTORS® (MORe)
Committee member of the Global Task Force of Illinois Association of REALTORS® (IAR)
Board Member of the Association of South Asian Real Estate Professionals ASARP.
In June 2014, Vicky was invited by NAR President Steve Brown to served as a member and participate in the Global Presidential Advisory Group (NAR Global PAG) initiative for the year.
Vicky owns and operates ABRI Properties Ghana, a Real Estate Brokerage in Ghana, West Africa which specializes in the Luxury and Foreign Direct Investment markets, and serving as one of the trusted and professional real estate companies in the country. 'Abri' provides resources, strategic corporate advisory, brokerage services and settlement of expatriate staff in Ghana. Abri is known to have professionally assisted her foreign clients (living outside Ghana) in building and managing their investments.
Her 2011 relocation to Ghana, developed her passion to help build and support Real Estate in Ghana
Following this dream to support the development and institutionalize Real Estate in Ghana and the rest of the sub region, she organized a group of Real Estate Professionals into an association called the Ghana Real Estate Professionals Association-GREPA, an initiative which has grown to be the strongest and most networked Real Estate institution in the country. Through her international networks and collaborative efforts, she has linked GREPA to the National Association of Realtors® (NAR), International Federation of Real Estate Consultants – FIABCI, and the International Consortium of Real Estate Associations – ICREA.
In November 2016, the NAR signed a Bilateral Cooperation Agreement with GREPA which is a great milestone Ms. Sampah has assisted GREPA achieve.
She continues to support the group through mentoring, mobilizing and providing resources to support the industry.
Vicky has a Bachelor's degree from Ghana's Kwame Nkrumah University of Science and Technology, an MBA-Marketing from Ghana's University of Ghana and a Master of Science degree in Real Estate (MSRE) from Chicago's Roosevelt University.
She aspires to get into Real Estate Law and Doctoral Research.
'Vicky' has a great passion for Real Estate, concern for Ethical values, performance, client satisfaction and commitment to Excellence.
Email: Email: Vicky@labrirealty.com